The Spirited Gardener Featured in the 2014 GreenBuilt Home Tour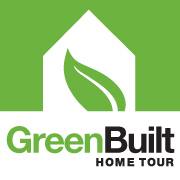 Homeowners looking to renovate an existing home or build a new home can get hundreds of design ideas and see the latest innovations in building materials and technologies at the second annual GreenBuilt Home Tour July 26-27. Visitors interested in residential architecture and sustainable living can connect with the area's most accomplished green-building pros who will be on hand at each location to describe their project's features and answer questions.
The Spirited Gardener, Inc. is proud to be a part of the GreenBuilt Home Tour which seeks to enhance public awareness about sustainable building and healthy living environments. The annual tour provides one-time public access to both completed and in-progress homes, each one uniquely designed and constructed to demonstrate a number of green-building approaches across varying architectural styles and settings.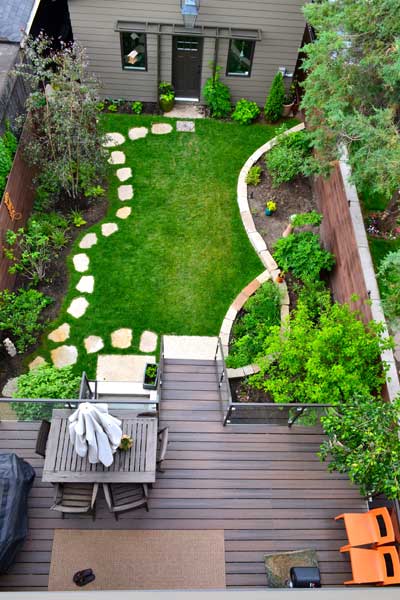 Julia Bunn, owner of The Spirited Gardener, had this to say about the Project: "When the Cameron's hired us to work with them, we were confronted with a typical Chicago problem…flooding on the property because of the grade differences between the two neighbor's lots on both sides. The fixes were effective and beautiful; a raised bed on the north side to match the neighbor's grade and a grassy area that was pitched toward a Rain Garden on the south side which effectively managed the water from the other neighbor's garage and incorporated a percentage of native plants addressing Sustainable Sites Initiative™ requirements (the LEED like standards being set forth for the Landscape industry). We also incorporated organic food grade soil into areas where food would be grown."
An all access pass for the tour can be purchased for $25 which allows attendees to visit the entire lineup of 16 qualifying homes, or a single-site pass can be purchased for $10. Visit the GreenBuilt Home Tour website to buy tickets, preview the homes, and view a map showing the location of each home.
Homes are open from 10 am to 4 pm on both days. Tickets are expected to sell out in advance of the tour. Proceeds from the tour go to support green building programs and initiatives of the USGBC-Illinois Chapter. To sign up for tour updates go to: www.greenbuilthometour.org Connect with the GreenBuilt Home Tour on social media by visiting us on Facebook, Pinterest and Houzz.
Jul 14, 2014
by